Old fashioned service ... Just the way you remember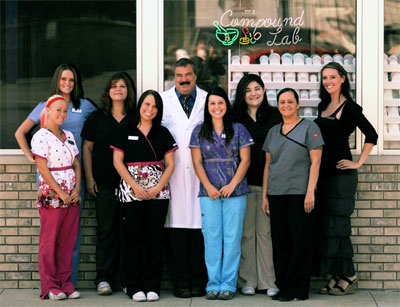 Hours of Operation

Please come in and see us during the following hours:
Compound Lab

Mon-Fri 9-5
Pharmacy
Mon-Sat 9-7
Sun 12-5
Phone/FAX Numbers
Pharmacy

(810) 635-3355
Compounding Lab
(810) 630-0632- Lab
(866) 441-5355- Toll Free
(810) 635-3295 - Fax

Home Health Care:
(810) 635-9477
(877) 862-0007- Toll Free
Veterinary:
(810) 644-7501
(810) 441-5355 – Toll Free
Get in touch!

We love to hear from you!
Address: 8021 Miller Road
Swartz Creek, MI 48473
Telephone: (810) 635 - 3355
E-mail: Luea.Pharmacy@yahoo.com
Refill your prescriptions on the go.
We also support RefillRx Mobile to provide you with a one tap solution for refilling your prescriptions. Simply scan the barcode on your bottle and watch as RefillRx Mobile sends your request to our pharmacy.
If a barcode is not available you can also simply enter the Rx number for your prescription and search for our pharmacy by entering (810)635-3355.
Download RefillRx Mobile Today!
Welcome to Luea Pharmacy, your full-service pharmacy that is dedicated to meeting your individual needs.
We know that there are times when traditional medications fail to meet your specific needs. Here at Luea Pharmacy we specialize in Compounding medications, which is the art and science behind preparing personalized medications to meet the unique needs of you, the individual patient.
About Us
Our family owned and operated pharmacy was established in 1982. Since then we have been making many new advances.
We now have a fully functional pharmacy complete with a state of the art compounding lab as well as our own sterile lab.
We now provide on-line prescription refills through Refillrx. By registering on-line with us you will now be able to:
Refill your prescriptions 24 hours a day, 7 days a week
Obtain refill information
Check your prescription profile
View and print drug information relative to your prescription
Have a reminder email sent to you when you are due for a refill
Email your trusted pharmacist with any questions
Services we provide:
Human Compounding

Compounding is the art and science behind preparing personalized medications from scratch using individual ingredients to meet the unique and exact needs, strengths, and dosages of the individual patient.
Bio-Identical Hormone Replacement Therapy (BHRT) Consultation

It's not just for the treatment of Menopause. We can also help heal you from sleep disturbances, depression, weight gain, infertility, headaches, decreased libido, and much more!
Veterinary and Pet Care

While working together with your veterinarian, we can cater to your pets specific needs with easy-to-give flavored medications such as beef, bacon, chicken, fish, peanut butter, cheese, apple, and many more! We can also prepare the medication into a cream, ointment, sterile injection, suppository or many other options to make your pet feel at ease.
Home Health Care Facilities

Since 1982 we have been serving nursing homes, assisted...